Conco Paints provides a wide array of coatings for your healthcare facility needs.
Conco's selection of paints and specialty coatings for the healthcare segment includes a wide variety of products to help you complete healthcare facilities projects with minimal disruption and exceptional results.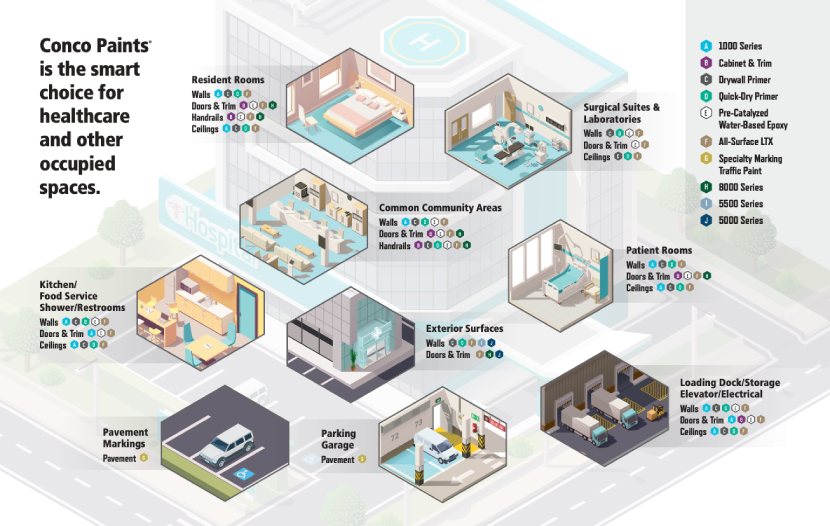 Healthcare Facilities Products
Color solutions for Healthcare Facilities
Conco's Healthcare Card features color solutions for healthcare facilities—Hospitals, Rehab Facilities, Nursing Homes, Clinics and Physician Offices. Drawing on natural elements, any combination of these tonal hues can be assembled to create harmonious palette for the healthcare environment.
Download Color Card