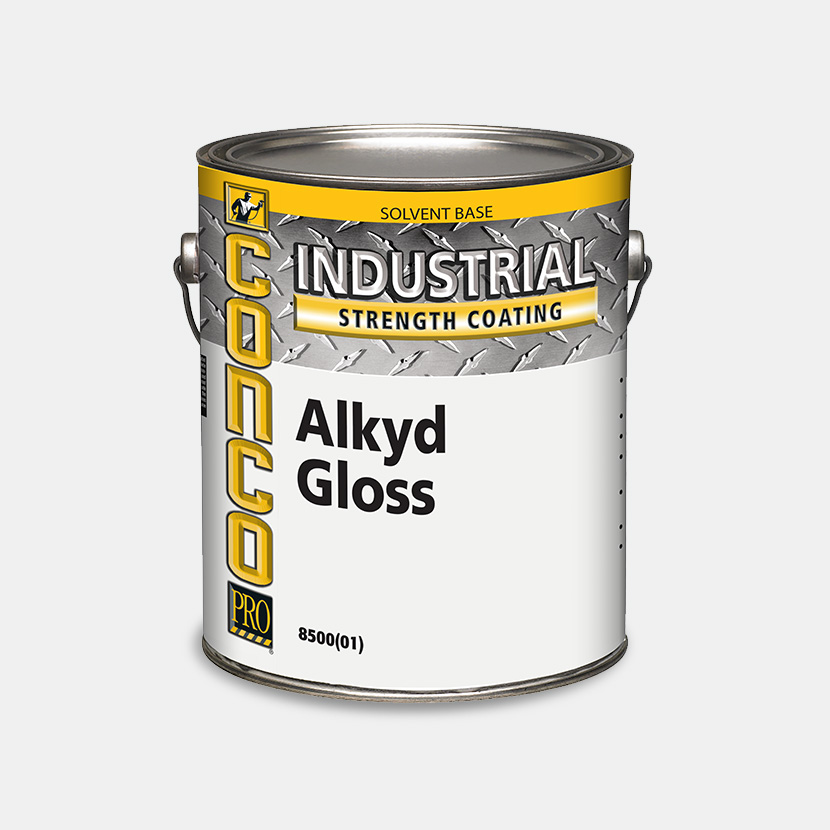 Direct-to-metal (DTM) alkyd coating that offers a tough, durable corrosion resistant enamel finish. The high-solids, high gloss formula is highly resistant to abrasion, corrosion and a variety of chemicals.
Benefits
Interior/Exterior
Direct-to-Metal
Superior Corrosion Resistance
Excellent Chip & Flake Resistance
Easily Maintained
Outstanding Abrasion Resistance
Specifications
Download the product data sheet (PDS), environmental data sheet (EDS) and safety data sheet (SDS) for your product.
| Item Number | Description | Size | PDS | EDS | SDS |
| --- | --- | --- | --- | --- | --- |
| 8500(01) | Bright White/Pastel Base | 1 Gallon | PDS | EDS | SDS |
| 8500(01) | Bright White/Pastel Base | 5 Gallons | PDS | EDS | SDS |
| 8500(40) | Accent Base | 1 Gallon | PDS | EDS | SDS |
| 8500(71) | Safety Red | 1 Gallon | PDS | EDS | SDS |
| 8500(73) | Safety Yellow | 1 Gallon | PDS | EDS | SDS |
| 8500(75) | Chrome Aluminum | 1 Gallon | PDS | EDS | SDS |
| 8500(79) | Black | 1 Gallon | PDS | EDS | SDS |