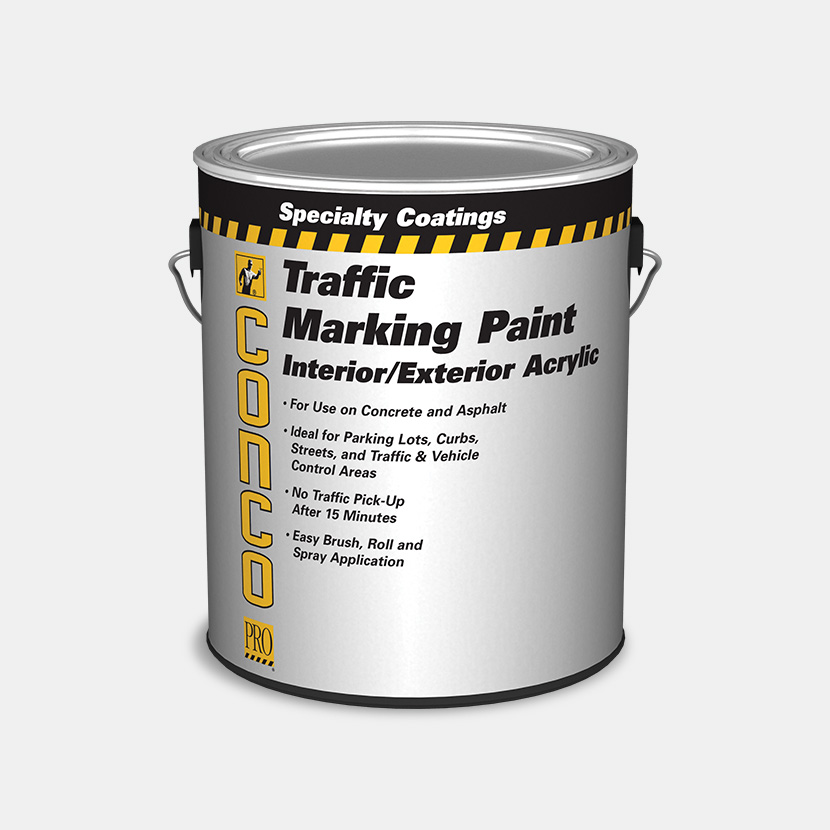 A quality flat acrylic water base traffic marking paint designed for striping parking lots, streets, as well as traffic and vehicle control areas. Can be used on concrete and asphalt surfaces.
Benefits
No Traffic Pick-Up in 15 Minutes
Easy Brush
Roll and Spray Application
Specifications
Download the product data sheet (PDS), environmental data sheet (EDS) and safety data sheet (SDS) for your product.