Conco Paints provides an extensive assortment of products, with OSHA and ANSI approved colors, for any industrial project.
Conco's selection of primers, enamels, and industrial-strength coatings are specially formulated to keep industrial facilities running smoothly and safely.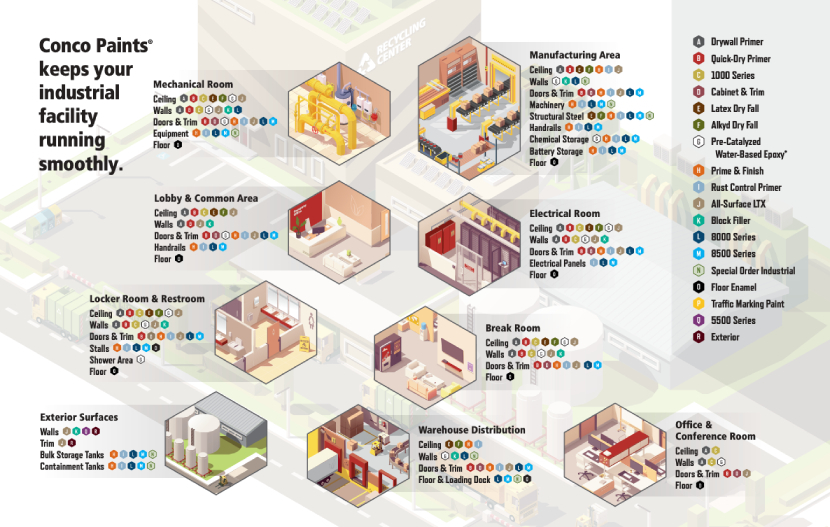 Industrial Maintenance Products
Color solutions for Industrial Maintenance
Conco offers industrial-strength coatings in a selection of OSHA- and ANSI-approved colors for jobs that demand high-performance paints with extreme adhesion and great durability.
Download Color Card